I tried to fight it. For a long time, I tried to adhere to the "perfect parenting" ideal, where my child eats his meals like all perfect children do. He'll have some snacks every once in a while. But not enough to ruin his meals, or to become a norm.
HOW WRONG WAS IT?
Firstly, J does NOT eat well. He's fussy, only eats a few things (rice, noodles, steam eggs being amongst the few) and hates his veges. He doesn't always sit well in his high chair, particularly if he's cranky, tired, ill or when he knows there are people around who might carry him out. And last, but most importantly, he loves biscuits. He loves to snack. And who can blame him. We all love to snack. I sometimes substitute my meals for snacks. I am not a perfect parent and I definitely do not have the perfect child. What I've learnt in the last year or so, is to let go. Sometimes yes you need to be strict, but there needs to be flexibility. For everyone's sanity. There are more important things (like keeping him, and yourself alive) to worry about.
So what is our routine now you ask? Well he has breakfast with me every morning before heading out to school and work. He normally gets a baby cereal mixed with fruit puree. I don't make my own fruit puree anymore because he's no longer a wee baby and I simply don't have the time or energy sometimes.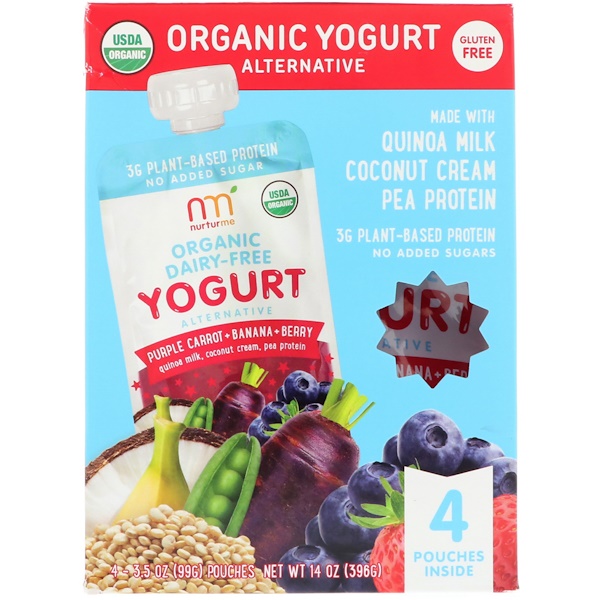 This organic yogurt alternative from Nurturme is his currently obsession, and we normally just bulk buy these things off iherb.com.
He normally eats his breakfast with me, in front of the TV (although its not always on, and if it is, its normally to the Ellen Show, because I want to catch a bit of it before we leave the house). Occasionally, I'll buy a muffin or a scone or some form of breakfast food the day before and try and get him to eat some. More often than not, I fail.
He eats lunch and tea in school, they have a nice rotating menu, packed their required veges and protein, and he would usually have half a bowl of lunch, followed by some fruit and bread/similar for tea. I would say he eats better at school than he does at home.
He comes home for dinner, and depending on where we go, either to my parents or my in-laws, he'll normally have rice, with some form of protein (usually in egg form) and fruit in his highchair together with us.
The one good thing about J's eating habits? He loves fruit. He LOVES most fruit. Mangos, bananas, peaches, dragon fruit, watermelon. You name it, he loves it. I'm hoping that makes up for his hatred of veges.
In between all this? He gets snacks. Again, we bulk buy snacks from iherb.com. And he demands for them. He knows where we hide them. he knows which are his favourites. He knows how to make enough noise till he gets what he wants. Its horrid, but after meals, I normally give in. Sometimes, a screaming baby is more than I can deal with. But you know what? I've realised that its okay. Its not going to kill him, or give him diabetes, or ruin his love for normal food (debatable at this moment though) or cause his teeth to fall all.
I've learnt that being perfect is way overrated, not to mention difficult. Keeping the kid alive, now thats an achievement.